This is what you start up with
This model of coffee table is unfortunately already discontinued in Canada. They still have the dining table which is similar and could be modified for an even bigger display case... (I picked up the table from the as is section for cheap already
but usually its $300 incl 4 chairs) Well keep an eye for used as I found them being offered on craigslist quite often though many of them the glass top tend to be scratched up
So Figurefreak started lowering the magazine shelf which is as simple as cutting 4 measured cutouts into the legs with a dremel or similar tool
Added some kind of metal sheet on top of the shelf and closed up the sides with acrylic panels and finished if with a set of Ikea Dioder LED strip lights and VOILA... what a beauty!
I started mine but have yet to finish my MDF cover and acrylic sides. I am using HomeDepot insulation foam tape to close up most of the gaps to make it dustproof. My latest update.. I doubled the setup using now two of these !!!!!
Credit to FigureFreaks
it's his TDK setup you see up there but he just never created a separate thread for it so I decided this needs to be out there for others to see and follow. Mine is still the partially done MR MF setup
If you want to follow some instructions
read the thread starting from this
page
from ironed as he has his ideas and progress extremely well documented
Applying the idea to Ikea Vittsjo table by chillipep66
hey guys! took this great idea and applied it to the Vittsjo table. which is slightly smaller. but I have a Granas I scouted out on Kijiji that I will also be outfitting the way you all did. thanks so much for the idea! this is genius. heres the case, currently holding my godfather collection. quick no flash grain pics, sorry!
more pictures
here
More Granas owners:
DarthMagnus Star Wars Granas
source
canonwars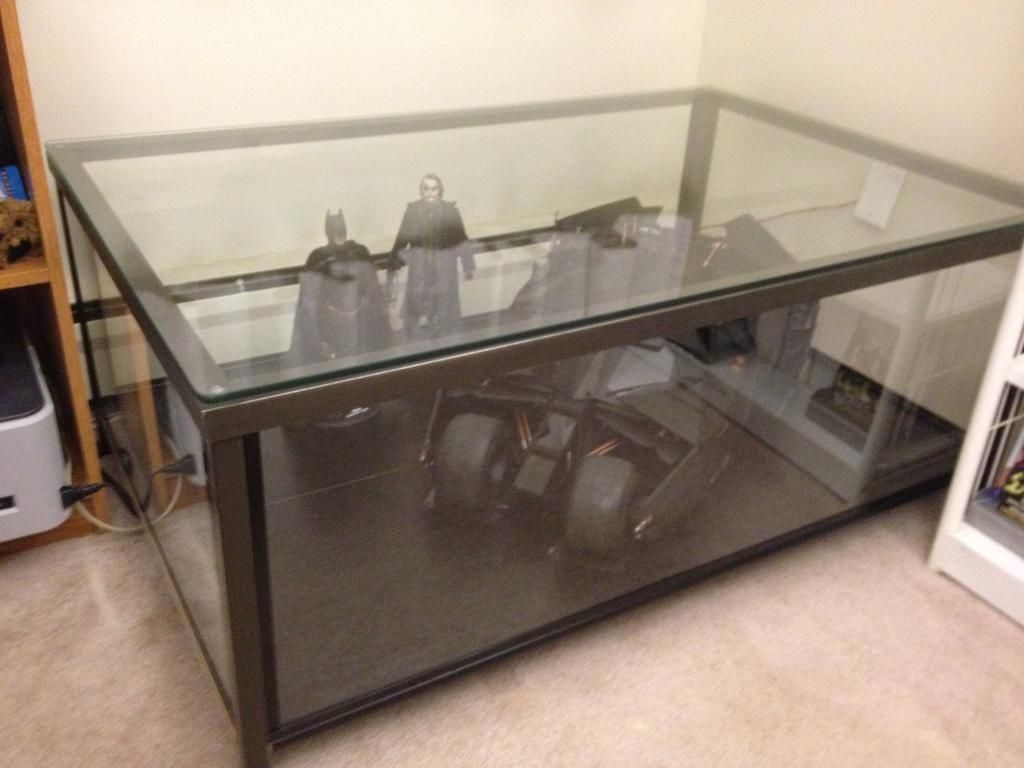 source
Kicker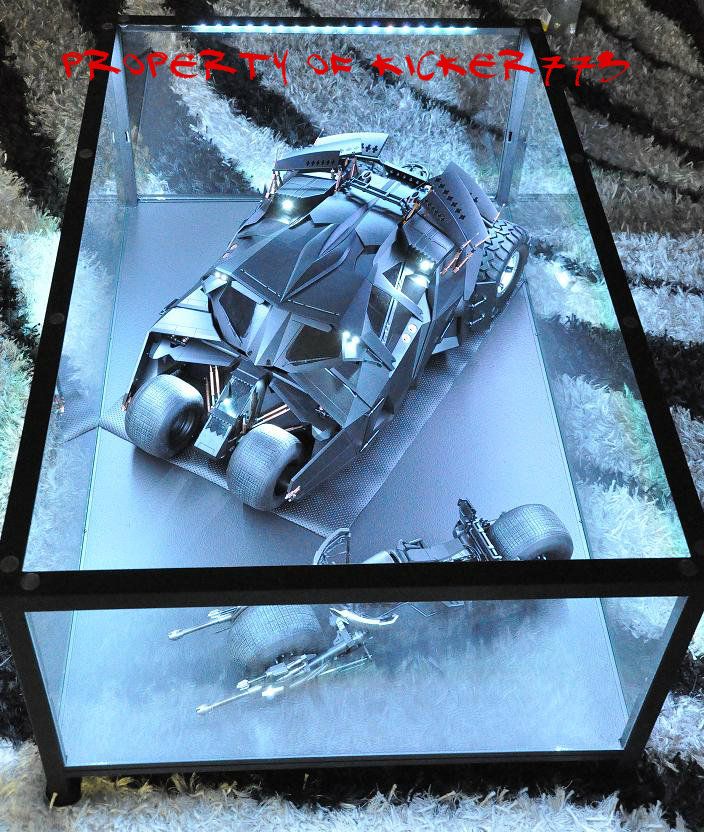 source
ironed
Ironed' walk through on how to put the case together starting here
... are you going to post it on Ikea Hackers? You need to represent!!
Sorry but I ran out of quota for images to post in my post here so I will just mention proud new members
bicoid18
Last edited: