Now sold out 70 edition size
Medusa is back for a limited run and this time Rattlesnake style!

An exclusive version to ARH Studios website of 50 pieces is available for pre-order already. Shipping date scheduled to June/July 2013
You will not find this special version through any other retailer, so don't wait to pre-order yours because we are making only 50 of those. This product can only be ordered through our website at this time.
The pre-order requires a balance of 50% upfront and balance plus shipping is due on delivery.
We have upgraded the packing to high density, high quality Styrofoam, and the box size is considerable smaller too. We re-engineered the whole box to make it smaller and stronger.
The pre-orders can be made only by emailing us first. I have a very small number of pieces available, and we will charge shipping according to your location, so email me for details.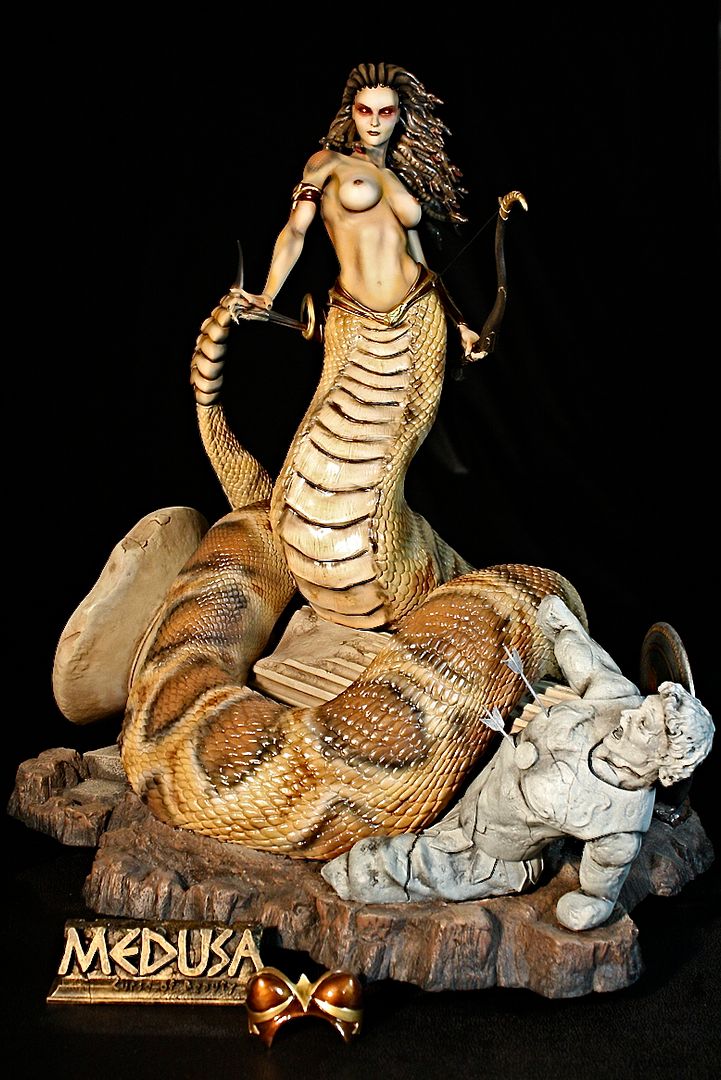 (Make sure you watch in HD!)

[ame]https://youtu.be/xeZXCyu8TTA[/ame]

https://www.youtube.com/watch?v=xeZXCyu8TTA&feature=youtu.be
Last edited: